UCH Willow Acres What Was I Thinkin' at Riot RN FDC CAA DCAT RATI RATO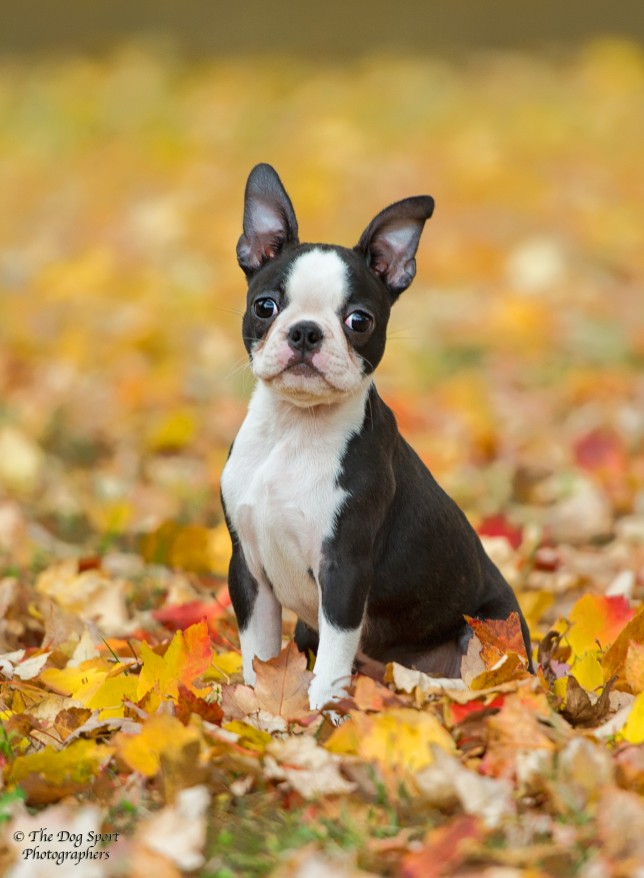 Melody (AKA: Smelly Melly, Smells, Melly, Mel-O-D) is Jones's daughter from his second litter with Cricket (Willow Acres Big Trouple Lil Package Thanks Sanjo) . She came to live with us and learn to be a show dog and performance girl. Melody is the laziest Boston I've ever met unless you ask her to chase bags or run around the farm – she was born to RUN. Her idea of a good morning in sleeping in (usually on my pillow), having breakfast in bed and being carried to the door to go out and potty. She is Lexi's BFF and they will play (usually in bed) together. Melody is growing up and developing nicely. Melody has a beautiful classic Boston head and big round eyes. She is cute as a button and does aim to please. She get along with everyone and everything and would love for everyone to take time out to give her belly rubs.
Melody is currently training/competing in Agility, Rally and Barn Hunt. She loves Fast CAT and Coursing.