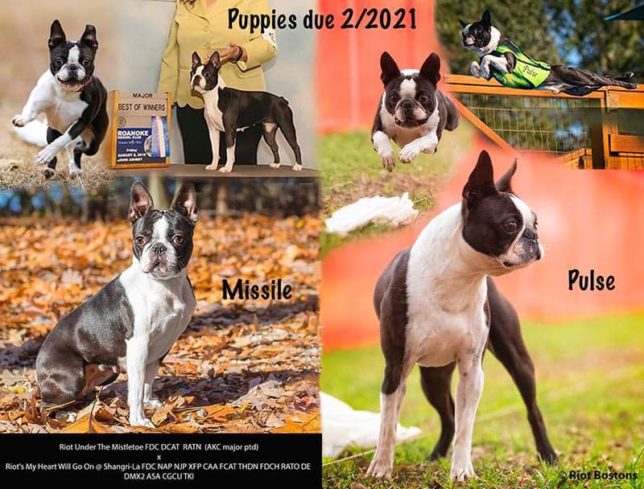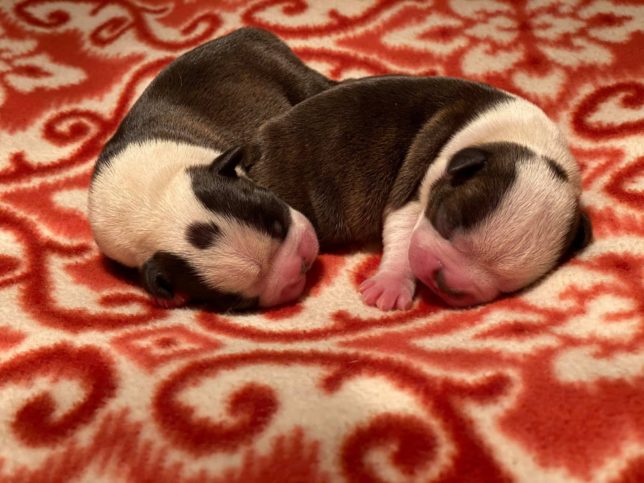 At this time we do not have any puppies available. Due to our long wait list we are not currently accepting any new applications for companion/pet homes at this time and expect that we will not open up those applications again until sometime in late 2022 or 2023.
We do NOT place puppies based on markings or color. Gender preference can be considered but placing pups based on temperament/personality is the highest priority. If you require a certain gender your wait may be 3+ litters as Bostons have traditionally smaller litters and we may only have 1 litter a year.
Our priority list for puppy homes is:
US/stud owner. We breed for our next show/performance/breeding prospect so we ALWAYS get first pick of our puppies. Occasionally our stud owners want a puppy back from a breeding. In those cases they get 2nd choice/placement.
Current Riot homes. If a home has a puppy from us already and are returning for another pup then provided those homes have a match then those placements happen next. This does not happen every litter but since these homes are already 'family' provided they have kept in touch and are approved for another pup, they get priority.
Performance homes. People committed to competing in sports (agility, rally/obedience, scent work, barn hunt, dock diving, flyball, etc) with their dogs. We breed with a focus on drive and versatility in our dogs and the puppies are raised with these goals in mind. We love to see our puppies having fun doing things with their owners.
Companion/pet homes. Not all homes want to do sports and most Bostons are content to do sports or hang out with an active family. Our wait list may not have a lot of priority #2 or #3 homes waiting depending on the litter timing, but if you are looking for a companion only then you should expect that your wait may be longer.
You may contact us if you have further questions.